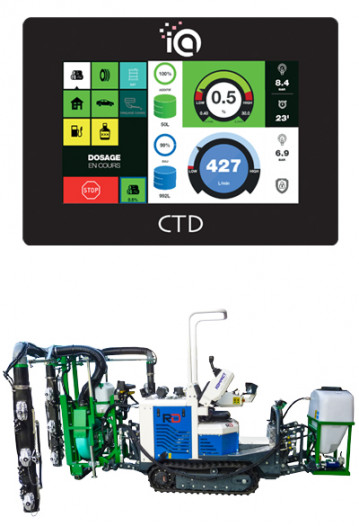 CTD is constantly on the lookout for new technologies and is entering a new era by marketing the first connected interface for automatic proportioning systems in the fire fighting world!

Under the name "IQ" hides a real revolution in electronic dosing systems which has required 3 years of development: touchscreen, GPS, WIFI, traceability, intervention log, remote control, exercise mode, ...



For a stronger commitment to more responsible and environmentally friendly practices, CTD is launching a new version of its treatment equipment for vines, the "Face par Face".

It incorporates Berthoud air injection nozzles which are officially approved by the Ministry of Agriculture for the reduction of untreated areas (ZNT 5 m). Result, optimal protection of the environment and the neighborhood thanks to this equipment using latest generation technologies.